Become The Ultimate Certified Transformation Architect
A significant number of individuals at established organisations play a role in transformation; however, only the most exceptional transformation architects possess the skills to manage and guide every facet of it.

The newly introduced MIT360 Transformation Architect credential aims to assist leaders in identifying those who genuinely comprehend the overarching scope of transformation. These individuals can be relied upon to orchestrate the entire transformation process, rather than focusing on only a few aspects of it.

400+ Video Lessons | 3 World-Class Instructors | 3 Transformation Frameworks

MIT360 Transformation Architect's Toolkit
1 Toolkit - 3 Frameworks - Unlimited Outcomes

3 Business Frameworks To Achieve All Your Transformation Goals
Business frameworks are widely recognised as systematic approaches or methodologies employed by top consultants to tackle intricate challenges, make informed decisions, and devise winning strategies.

The most highly proficient transformation architects utilise a variety of transformation frameworks as their fundamental toolkit, addressing all crucial aspects of the transformation journey.
MIT360 encompasses three of the world's most extensive transformation frameworks available.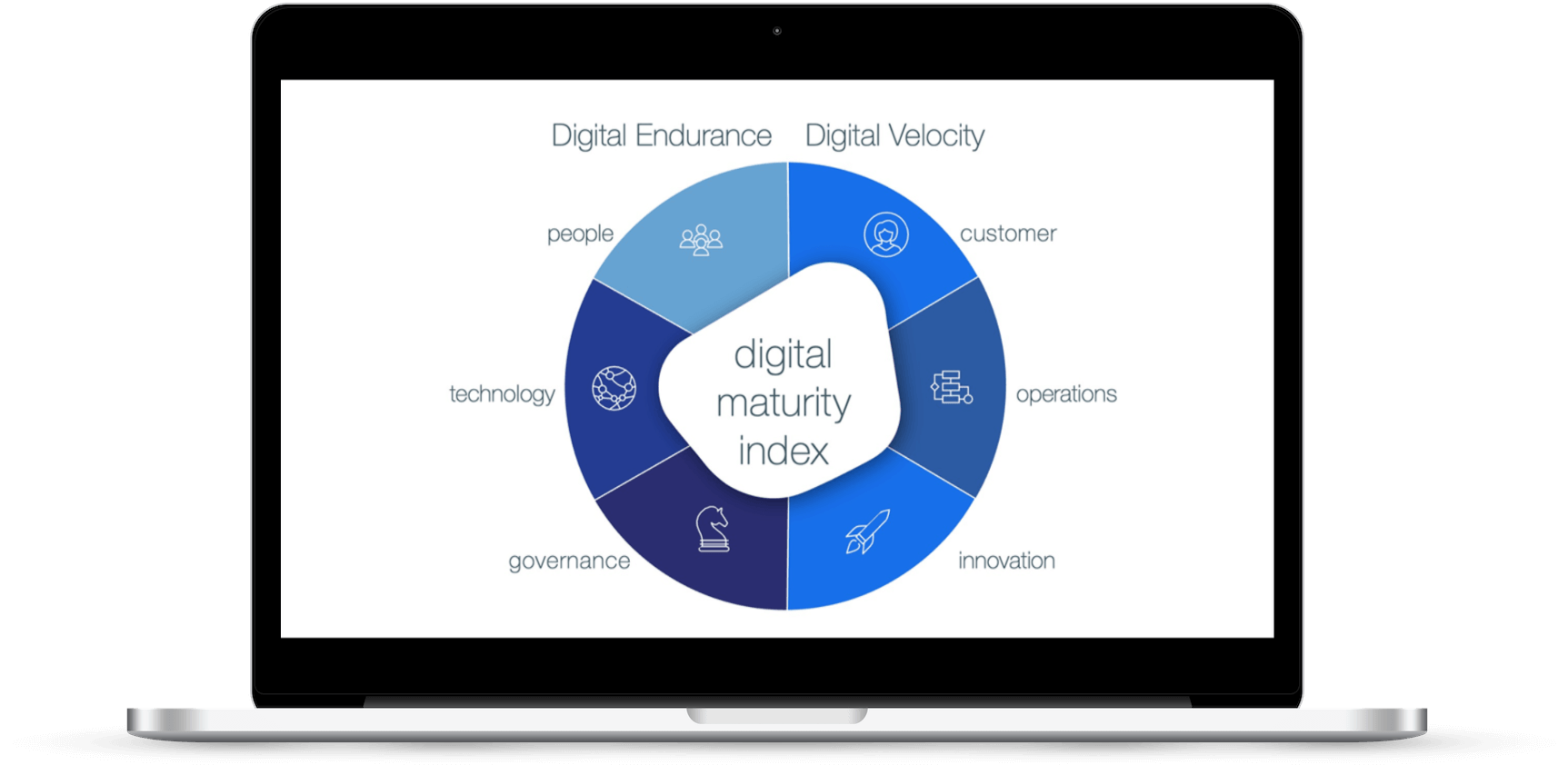 Digital Maturity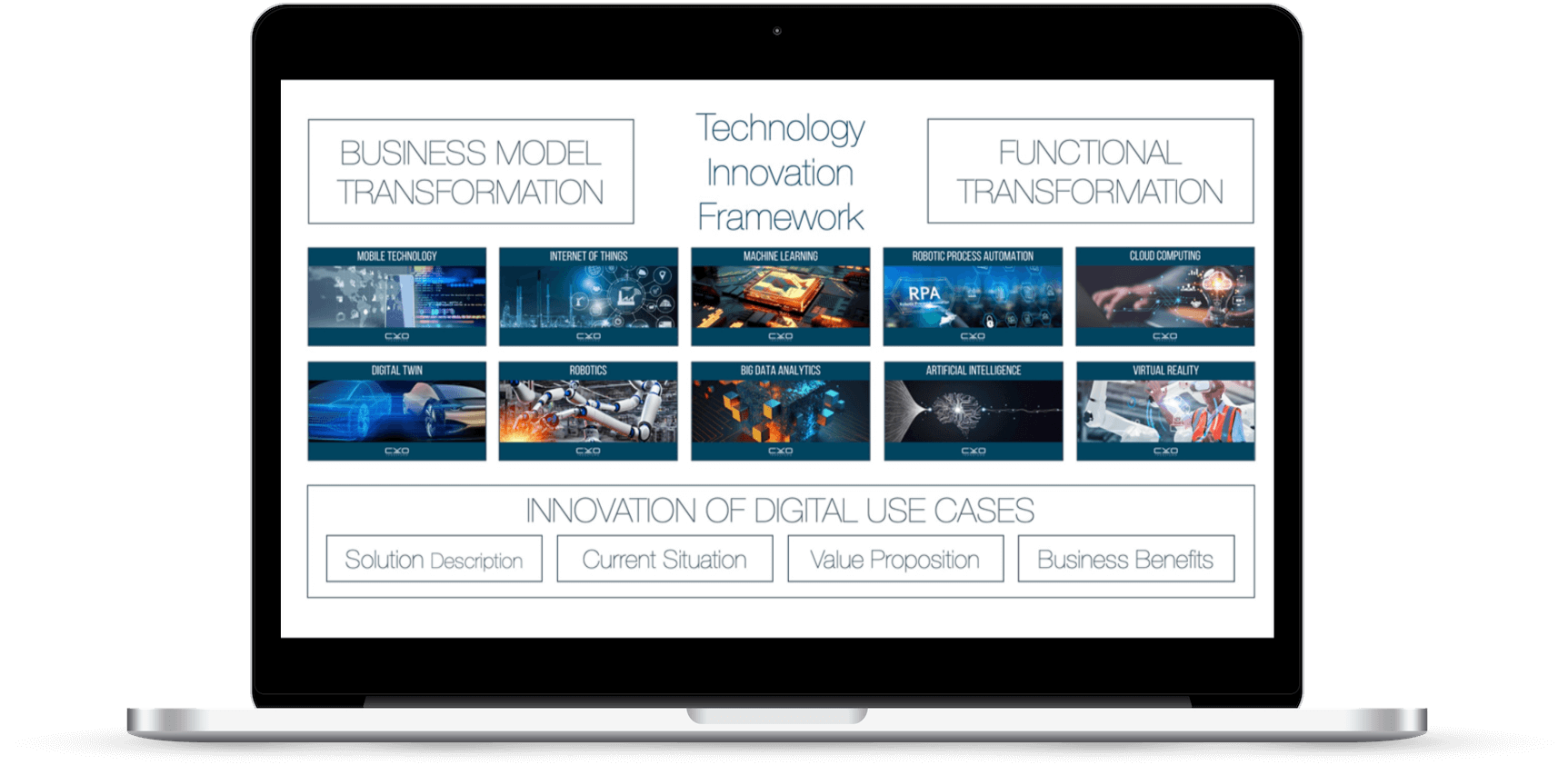 Technology Innovation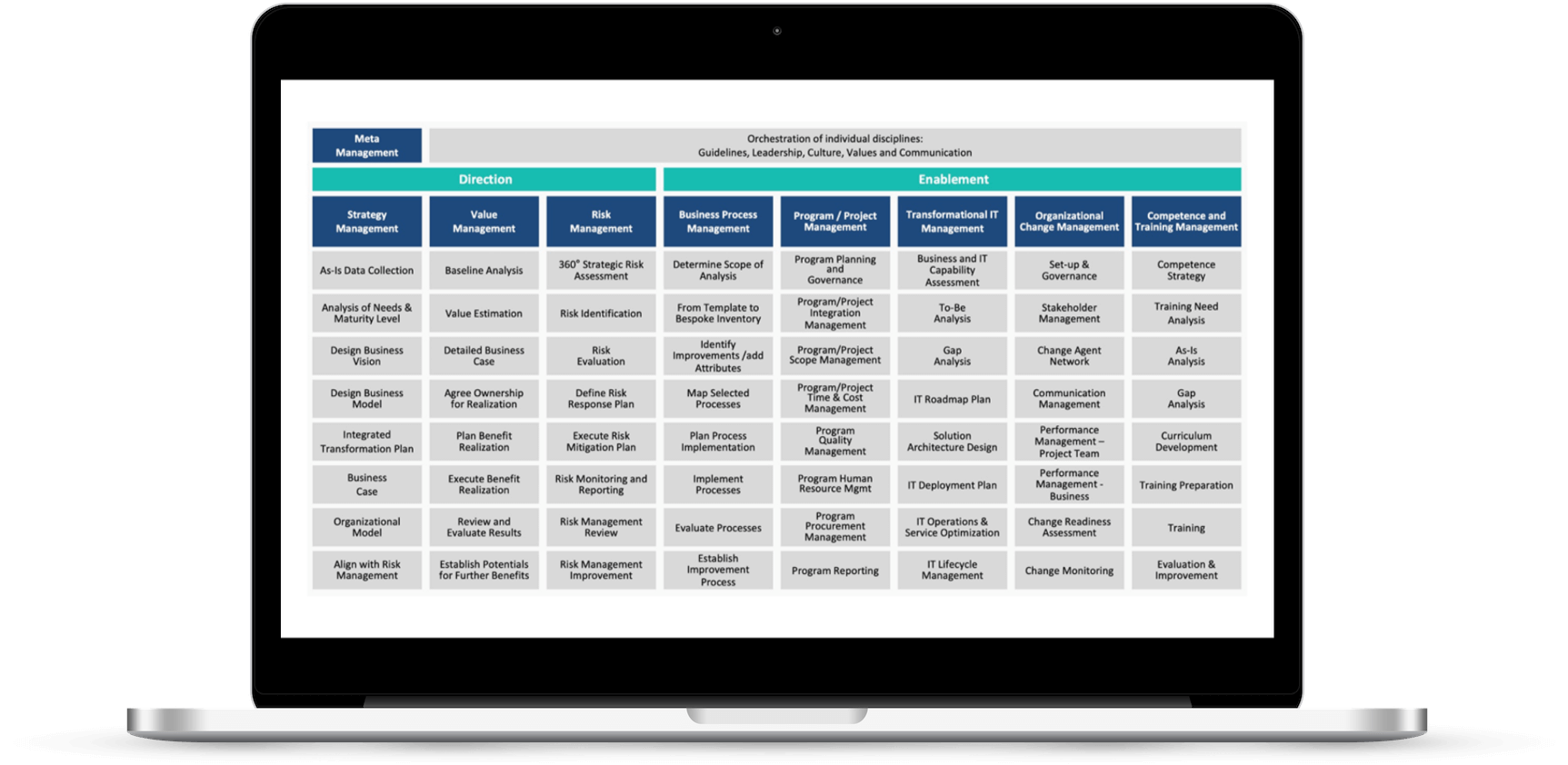 Transformation Management
What You Will Learn in the MIT360 Transformation Architect Program
The MIT360 program consists of 2 standalone courses and 1 program, which are described below.
1. DIGITAL MATURITY INDEX COURSE
The Digital Maturity Index (DMI) is the ultimate maturity framework to help you measure, benchmark, and optimise your digital transformation. After completing this course you will know how to use the following six dimensions of the Digital Maturity Index in any organisation:
Customer Dimension, Operations Dimension, Innovation Dimension (Digital Velocity)
People Dimension, Technology Dimension, Governance Dimension (Digital Endurance)
By doing that, you will know where to focus your transformation efforts so that you can position your organisation to reconnect with your customers, reboot your operations, empower your people, reset your technology, inspire your innovation efforts, and reengineer your governance.

2. TECHNOLOGY INNOVATION FRAMEWORK PROGRAM
This is a program of 10 courses, each of which shows you how to capitalise on the following 10 technologies to achieve digital transformation goals: Digital Twin, Internet of Things, Machine Learning, Cloud, Robotics, Internet of Things, Artificial Intelligence, Mobile, Robotic Process Automation, Virtual Reality.

You will learn to innovate with these technologies to develop new business models and transform 14 functions of a typical large organisation. You will also learn how 30 cutting edge companies have built business models using the technologies and how 50 ambitious companies have transformed their operations in these areas:
General Management, Operations, Finance and Accounting, Human Resources, Information Technology, Sales, Marketing, Customer Service, Supply Chain, Procurement, Production, Logistics, Research and Development, Learning and Development.


3. BUSINESS TRANSFORMATION MANAGEMENT METHODOLOGY COURSE
This course is based upon the Business Transformation Management Methodology (BTM2) which is probably the world's most comprehensively documented business transformation management body of knowledge. 

After completing this course you will know how to orchestrate and integrate the following nine management disciplines in the context of the four phase transformation lifecycle of Envision, Engage, Transform, and Optimise:

Meta Management, Strategy Management, Value Management, Risk Management, Business Process Management, IT Transformation Management, Organisational Change Management, Training and Competence Management, Program and Project Management.

Your instructors are highly accomplished and globally recognised practitioners in the field of transformation.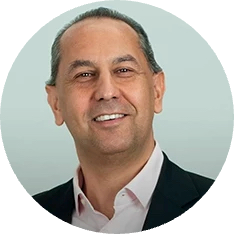 Halil Aksu
CEO and Co-Founder of Digitopia
Delivering the DMI course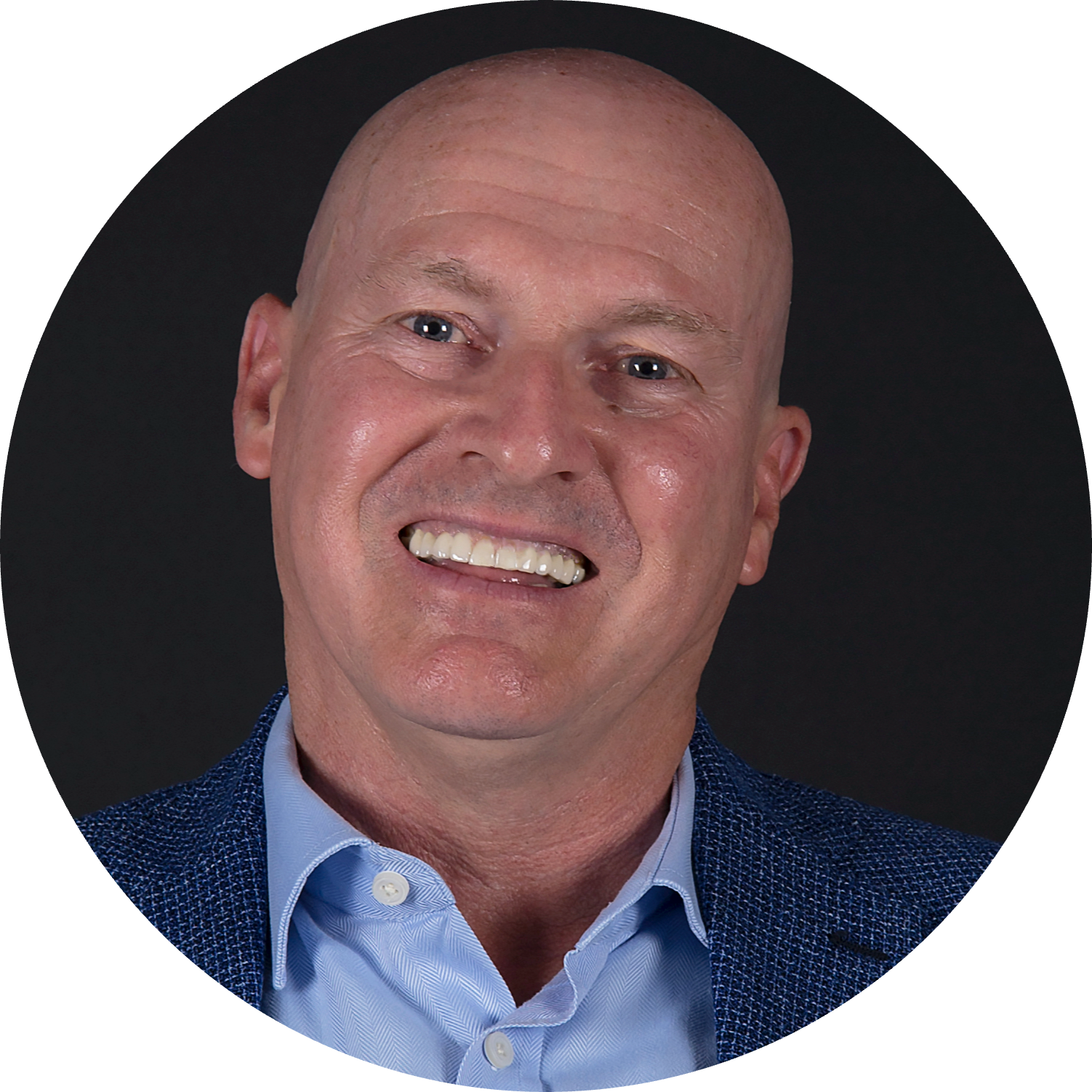 Rob Llewellyn
CEO and Founder of CXO Transform

Delivering the Technology Innovation Program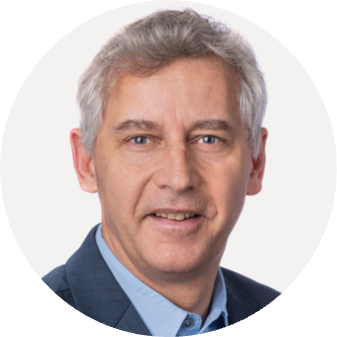 Professor Dr. Axel Uhl
Lecturer at Lucerne University, Switzerland

Delivering the BTM2 course

Your Certification
In addition to the 3 individual certificates you will be receive after successfully completing each course/program, you will also be awarded the prestigious MIT360 Transformation Architect certificate. All certificates are issued and verifiable on the blockchain.

Managers, Leaders, and Consultants From These and Other Companies Take Our Courses