Enrollment Begins 6 July
Introductory Belt Program Discount Available Until 9 July
OVERALL OBJECTIVE
This course will help you develop an independent understanding of competition and strategies in the digital economy.
WHO THE COURSE IS FOR
This course is suitable for experienced business and technology managers and leaders who are responsible for orchestrating transformation in medium to large organisations, along with consultants who provide advice and guidance to such organisations.
The course has been developed specifically to help modern managers, leaders and consultants who want to acquire a rich understanding of how to help organisations take advantage of digital economy opportunities, while protecting them against the threats.
ADDITIONAL RECOMMENDED READING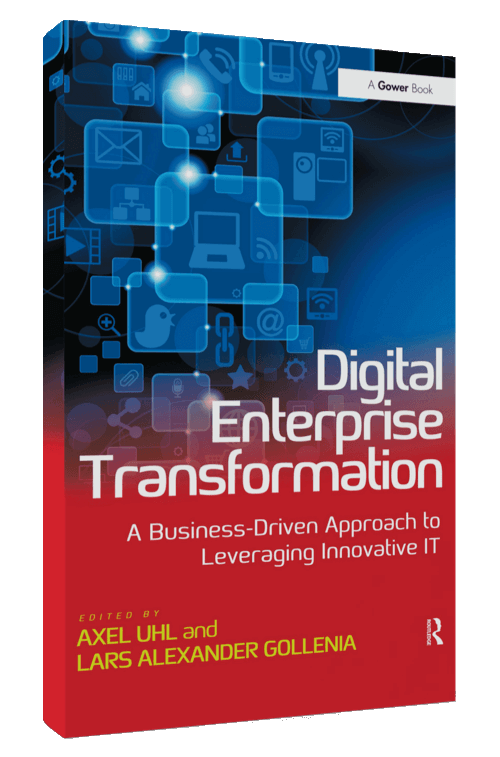 Unlike most courses, frameworks, and theories about digital transformation, the Digital Capability Framework referred to in the course is extensively documented in the 300-page book "Digital Enterprise Transformation".
While the book is neither included or necessary for the course, it would serve as a valuable supplementary reference for course participants.
The book provides a comprehensive summary of strategic digital knowledge collected by thought leaders from well known universities such as University of St Gallen, University of Queensland and the University of Liechtenstein, as well as from experts from global enterprises like Hilti, Daimler, Walt Disney and SAP.
The course contains some of the very latest digital transformation research available in 2020. The book complements that with scientifically proven knowledge around the Digital Capability Framework and additional real-world examples of it being used.
To find and buy the book, search your preferred book seller's database using this ISBN: 978-1472448545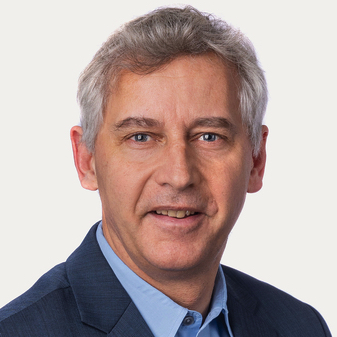 Instructor: Professor Dr. Axel Uhl
This course is delivered online by Professor Dr. Axel Uhl - a leading Professor at the Lucerne School of Business in Switzerland.
In addition to his academic experience, he has years of transformation experience inside organisations such as Allianz, KPMG, SAP, Novartis, and Daimler Benz.
He is the author of four enterprise transformation books and an extensive number of papers about digital transformation.

YOU WILL LEARN ...
The impact of current trends, technologies, business models on various industries and know how to develop value-add strategies to use and manage the changes.

How to assess the impact of digital technologies on the internal and inter-company value chain.

How to justify the value contribution of digital strategy.

How to evaluate different models, procedures, methods and tools and apply them flexibly.

How to think through the opportunities and risks of digitisation as an individual and relate your own values to them.

How to appreciate some of the typical difficulties that arise from the interdisciplinary approach to the development of a digital strategy.

How to develop approaches to solving some of the typical difficulties of developing a digital strategy.

How to create and measure value arising from digital technologies for different industries.

How to start a digital transformation initiative and convince key stakeholders.
GREEN BELT CERTIFICATE IN DIGITAL TRANSFORMATION
At the end of the course you will be invited to write an essay to explain how you would apply your new knowledge to a real organisation. Providing your essay is awarded a pass by the course instructor, you will receive your Green Belt Certificate in Digital Transformation, which will be stored on the blockchain and available online via your personal URL.
LIVE MONTHLY WEBINARS
When you enroll in this course you become a member of our Digital Transformation Belt Program.
For at least six months you will be eligible to attend the live webinars which Professor Uhl hosts each month. There you will gain further insights into the world of digital enterprise transformation and have the opportunity to speak with the Professor and our CEO Rob Llewellyn.
Frequently Asked Questions
What will I need to do to get certified?
To demonstrate your ability to transfer the theory you learned in the course into practice, you will need to submit a 2500 to 2800 word essay in English, based on the case of an enterprise that you will select. Your essay will be evaluated as follows:

50% Content: quality of analysis, innovation content of digital services and use cases, application of the Digital Capability Framework.

30% Structure, layout, red thread, comprehensibility, freedom from errors, completeness (cover page, table of contents, list of illustrations, bibliography, labels, page numbers etc.), form (quality of illustrations etc.)

20% scientific character: literature used, annotated bibliography, scientific citation.

If your essay meets the required standard, you will be issued with your certificate. If is does not meet the required standard you will receive feedback and be invited to revise and re-submit your essay for a second evaluation.
When can I submit my essay?
Once you have watched all of the video lessons, you will be able to write and submit your essay any time you feel ready to. You don't have to book a submission date or wait for a particular date.
When does the course start and finish?
The course starts as soon as you enroll. Because it is completely online and self-paced, only you decide when you start and when you finish within your 24 months of access to the course.
How long will I have access to the course?
24 months
How long will it take me to finish the course?
This depends entirely on your ability study and understand the concepts taught in the course, and how long it takes you to apply your new knowledge in the final essay assignment. While some experienced professionals can expect to complete the course and get certified within one month, others will take several months.
Can I skip this Green Belt course and go straight to the Brown or Black Belts?
No. This Green Belt course is a pre-requisite to earning the Brown and Black Belts. It provides the foundations upon which you will build your digital enterprise transformation capabilities.
What happens if my essay does not get a pass?
If your essay does not meet the criteria specified in the course, you will receive feedback, which you can use to revise your essay and submit for another assessment.
Why doesn't this course include a multiple choice exam?
We want our course participants to go beyond the simple act of memorising content to pass a multiple choice exam. By writing an essay, our participants explain how they would transfer the theory they learned in the course into practice.
Are there any course testimonials to read?
Not yet. We only opened the course on 6 July 2020 so it will take some time before we receive testimonials. But you can read other course testimonials we have received by clicking the 'Testimonials' link at the bottom of this page.