Overview
This course is based upon the Business Transformation Management Methodology (BTM2) which is probably the world's most comprehensively documented business transformation management body of knowledge. This is an executive education collaboration between CXO Transform, Professor Dr. Axel Uhl, and Taylor & Francis Group.
What You Will Learn


After completing this course you will know how to orchestrate and integrate the following nine management disciplines in the context of the four phase transformation lifecycle:
Meta Management
Strategy Management
Value Management
Risk Management
Business Process Management
IT Transformation Management
Organisational Change Management
Training and Competence Management
Program and Project Management
Course Objectives


The course pursues the following learning objectives and actionable skills:
MODULE 1: Meta Management
Meta Management provides the overarching frame for a business transformation and provides the linkages amongst the disciplines and also the management structure, which will allow the transformation process to be effective. It addresses individual disciplines which include guidelines, leadership, culture, values, and communication.


MODULE 2: Strategy Management
Strategy Management primarily addresses the Envision phase of the transformation life-cycle, during which a strategy is developed. Strategy Development involves the selection of appropriate team members, collection of data, analysis of transformation needs and readiness, design of a business vision, and a business model and the definition of an integrated transformation plan.


MODULE 3: Value Management
Value Management involves defining the business benefits and changes needed to realise them, evaluating the feasibility of making the changes successfully, and producing an evidence-based, rigorous business case and supporting benefits realisation plan. Value Management relies heavily upon the engagement of stakeholders in the preparation of the business case and benefits plan to create the knowledge and commitment required to realise the benefits described in the business case.


MODULE 4: Risk Management
Risk management provides fundamental guidance to the planning, development and effective execution of a business transformation. It is vital that business transformation managers to manage the risks that relate to the process of transforming their organisation towards a desired future state and those risks that relate more to the possibility that this desired state becomes either obsolete or sub-optimal.


MODULE 5: Business Process Management
Business Process Management defines the scope of process changes needed for the expected improvements in performance. To make the transformation effort a continuous success, business processes have to be considered from a strategic perspective. The identification of end-to-end business processes and the assignment of responsible process owners is a major task. It is important to understand that process management does not equal process modelling, but rather the relationship between IT, Business and People related tasks.
MODULE 6: IT Transformation Management
IT Transformation Management evaluates the impact of current IT processes, competencies and systems on business transformation, and vice versa. It assesses and enables solution readiness of the business, defines and assesses the gap between the as-is and to-be of IT, deploys IT operations and services, and implements IT governance. It also improves IT operations and services, and manages the IT lifecycle.
MODULE 7: Organisational Change Management
Organisational Change Management (OCM) addresses the human element of business transformation. It deals with the people who have to change their ways of working and involves setting up a foundation for effective OCM with respect to governance and assessing organisational change readiness. Establishing and implementing stakeholder communication and performance management strategies, and continuously receiving feedback to make improvements is key.
MODULE 8: Competence and Training Management
Competence and Training Management provides qualification and enablement with respect to the competences required for business transformation, and the strategic core competences vital for the company's future success. Competence and Training Management identifies and analyses training needs and objectives, develops training measures for the identified gaps, foster the learning transfer and analyses the success of the measures.
MODULE 9: Project and Programme
Programme management aims to support the implementation of the transformation strategy in order to achieve the business benefits described in the business case. Programme management focuses on high-level specification and the "why and what" of transformation. It includes stakeholder management, benefit realisation, dependency management, transition management/change acceptance and integration with corporate strategies. Project management focuses on detailed specification and the "how" of implementation, along with control of activities to produce products.
BTM2 Certification


At the end of the course you will take a 60-minute online exam in which you need to answer at least 80% of the 75 questions correctly to pass the exam.


Providing your essay is awarded a pass by the course instructor, you will receive your Certificate in Business Transformation Management Methodology. Your certificate will be stored on the blockchain and available online via a personal URL, which we will set up for you.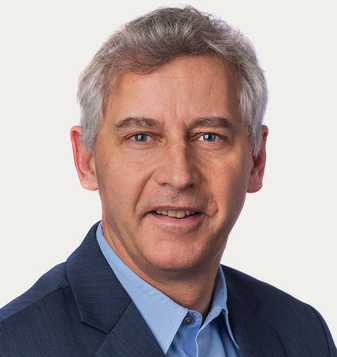 Meet Your Instructor: Professor Dr. Axel Uhl
This course is delivered online by Professor Dr. Axel Uhl - a leading Professor at the Lucerne School of Business in Switzerland.


In addition to his academic experience, he has years of transformation experience inside organisations such as Allianz, KPMG, SAP, Novartis, and Daimler Benz.
He is the author of four enterprise transformation books and an extensive number of papers about digital transformation.
Who Takes Our Courses


Our online learning is a more affordable and convenient way for managers and leaders to upgrade their capabilities. Senior professionals from these and other companies have already taken our online transformation courses:
CXO Transform is also a Proud Partner of: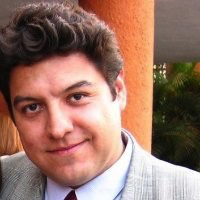 Jose Moreno | Mexico
Chief Executive Officer
MBGE
"The course is very practical, you can go at your own pace and you can repeat any chapter or module if you need to. The book is really good and a great companion for the course.
The study cases have been very interesting and you interact directly with the professor and with other peers learning in a very rich manner."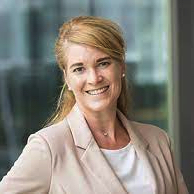 Dr. Cara Antoine | Netherlands
MD of Digital Transformation
IG&H
"The fact that BTM² is based on extensive academic research and current commercial knowledge, ensures that my own capabilities are up to date, to better manage and lead people through holistic and integrative transformation, from strategy through to business benefit realisation and everything in between."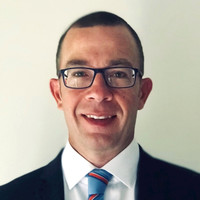 Phil von Behr | Australia
SVP Global Transformation
Aristocrat Leisure
"What I like about the course is Axel and Rob bringing it to life, explaining the methodology and how all the parts of the BTM2 framework work together in a practical context. I would recommend others enroll in this course as it provides a methodology that will be the backbone of your transformation tool kit for the rest of your career."